On December 8, JANE exchanged views with Estonian Government
On December 8, JANE exchanged views with Estonian Government
Taking opportunity of their visit to Japan, JANE had a meeting with Estonian Government headed by Taavi Kotka, the Chief Information Officer (CIO) in order to exchange views on promoting e-Government.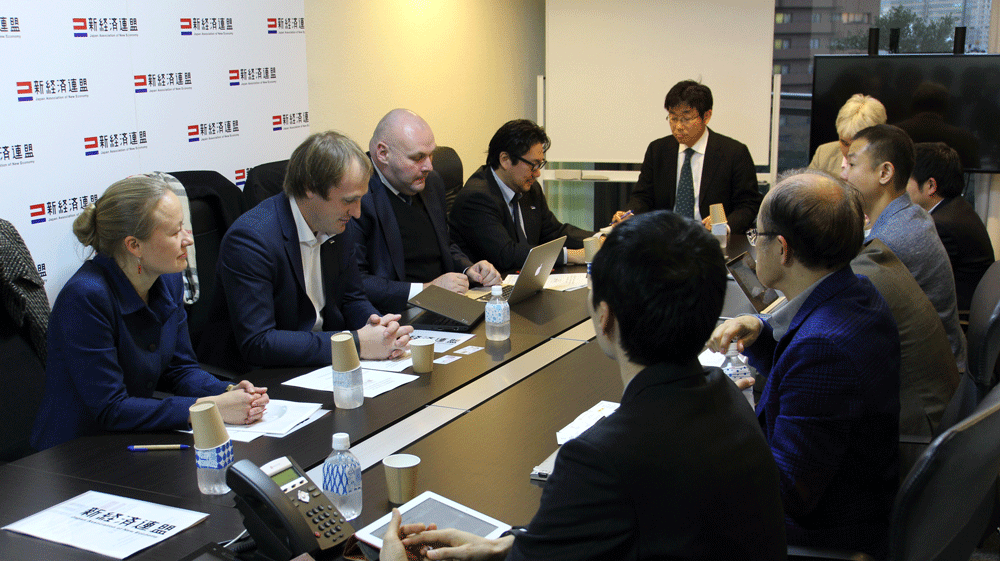 From JANE, members of e-Government Promotion Task Force including three executive members of JANE (Takashi Yuki, Daisuke Sasaki and Yosuke Tsuji) participated in the meeting.
Participants actively discussed the issues of Japanese "My Number system" following Estonia's presentation of "e-Estonia". Using the white board to illustrate the concept, Estonian government explained overview of Estonia ID Card, mobile ID, corporation ID and e-signature, which are utilized for tax filing and contract, and their penetration. Participants also discussed FinTech and blockchain technology.
JANE greatly appreciates their visit: the discussion gave us great insight into the future of "My Number system".