Released JANE Carbon Neutral Vision
Released JANE Carbon Neutral Vision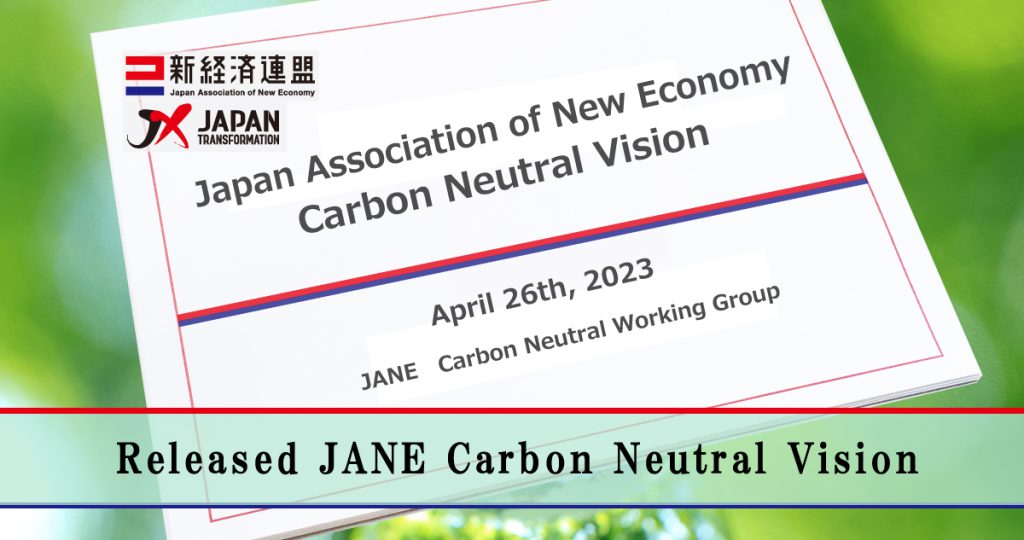 Japan Association of New Economy (JANE. Location: Minato-ku, Tokyo; Representative Director: Hiroshi Mikitani) released the "JANE Carbon Neutral Vision" on Apr 26th.
Based on the basic philosophy described in the JANE 10th Anniversary Policy Proposal, this proposal presents policy recommendations for the national government to realize carbon neutrality – one of the most critical issues for Japan, and the JANE will be lobbying the government and other relevant parties on issue listed up in the proposal.
Click here to see the Proposal
[Outline of the Proposal]
Section 1
Japan Association of New Economy, Carbon Neutral Vision (Basic Policy)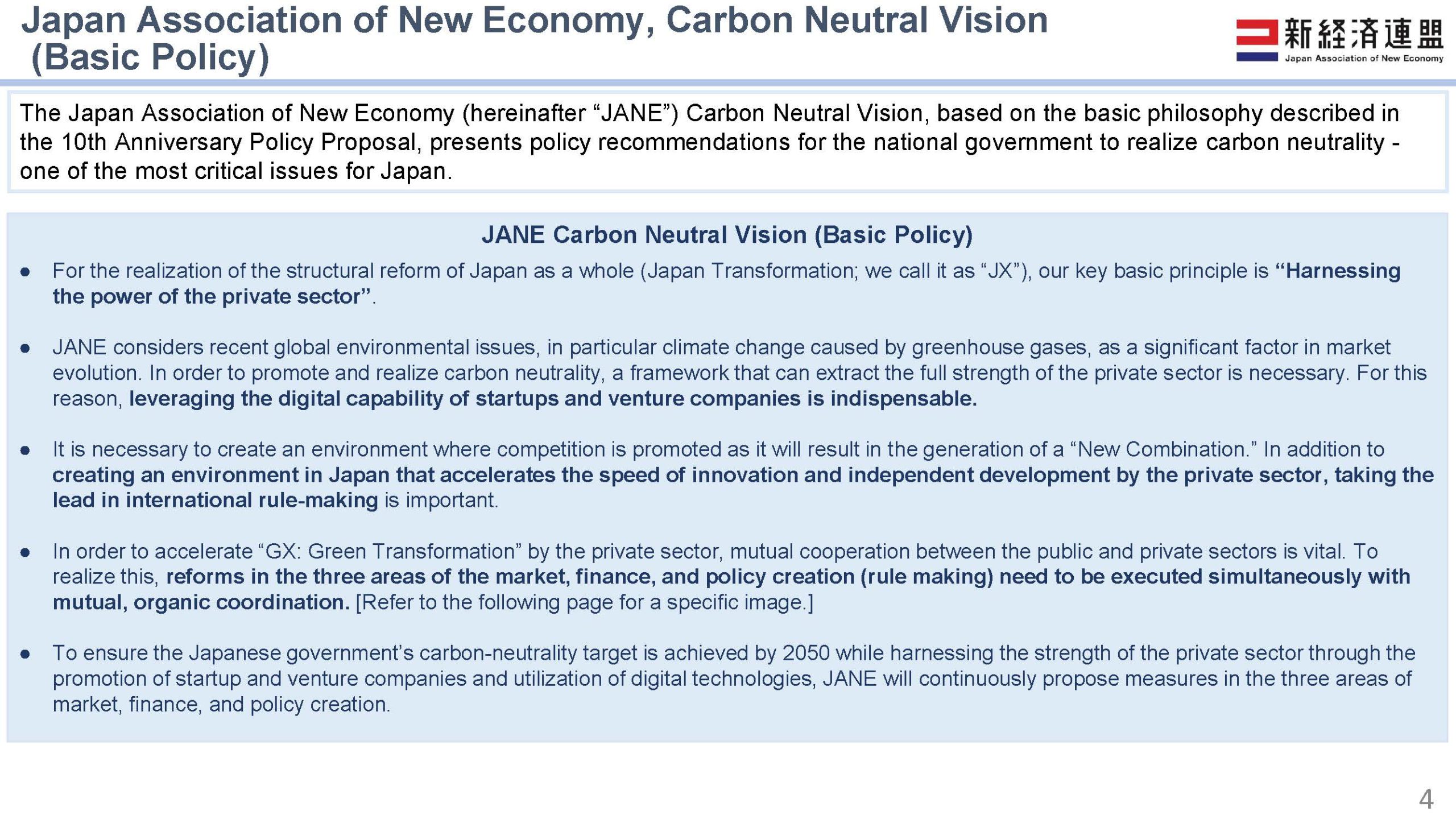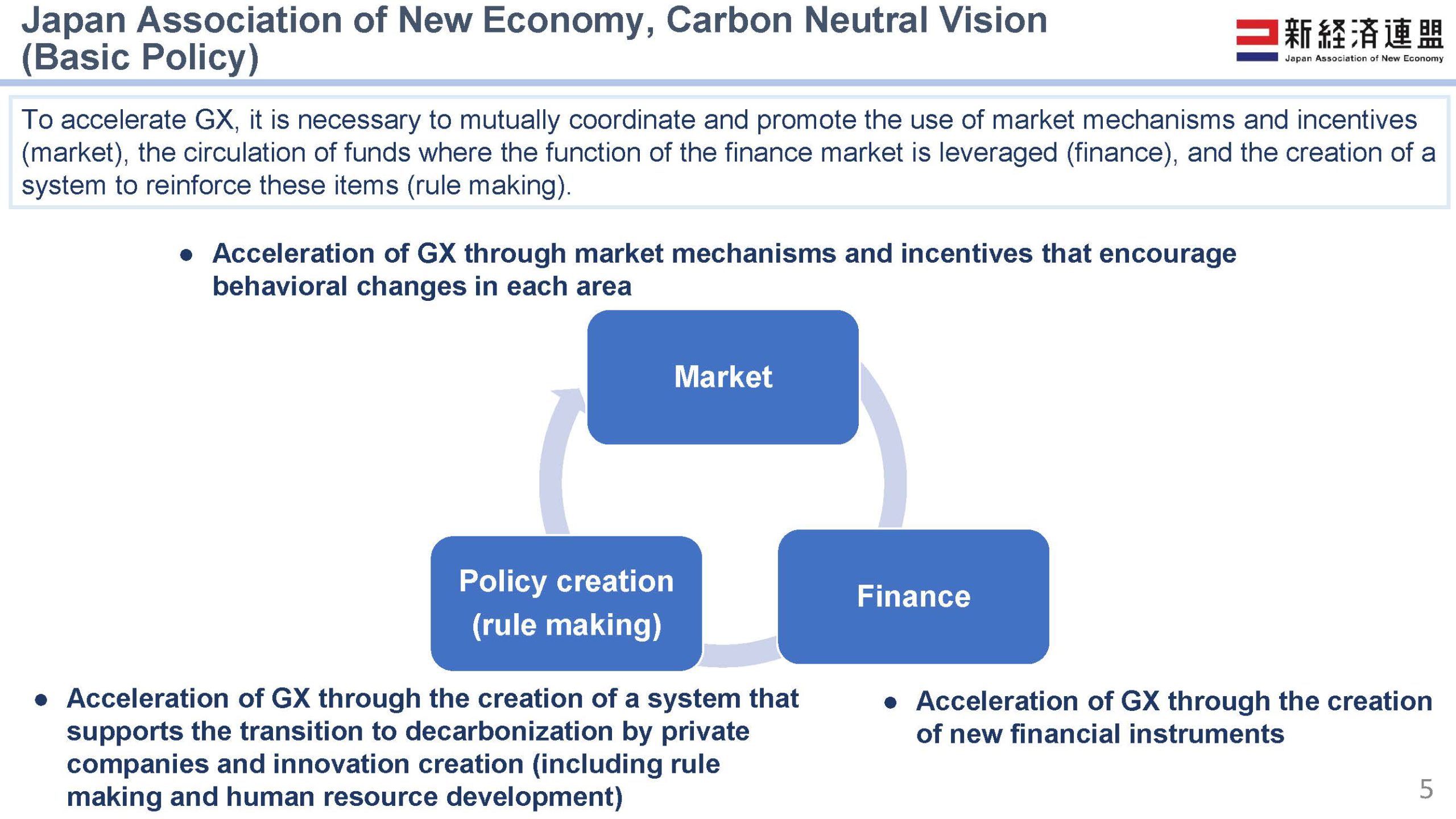 Section 2
Policy Proposal for the Acceleration of GX 2023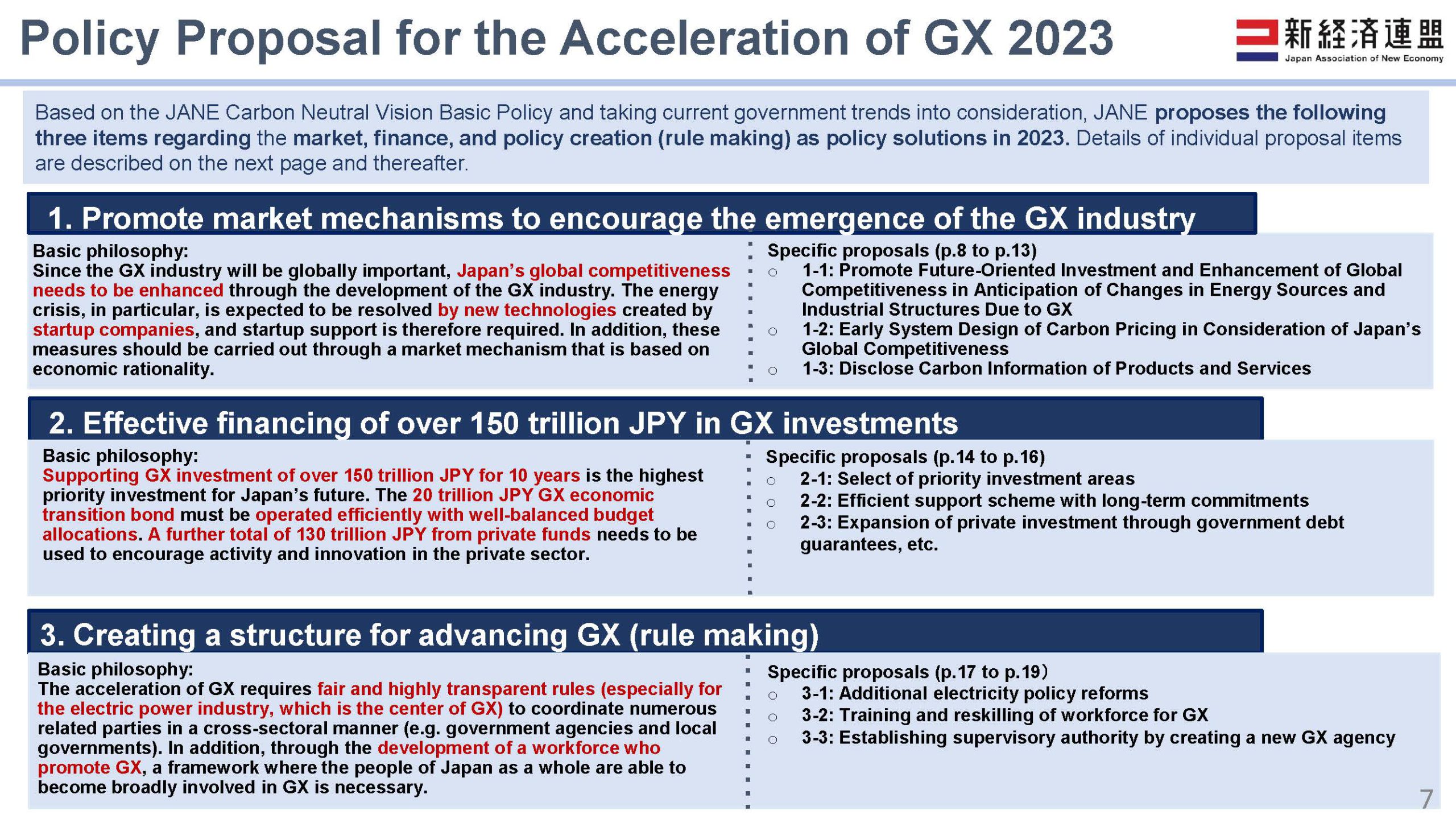 1. Promote market mechanisms to encourage the emergence of the GX industry
1-1: Promote Future-Oriented Investment and Enhancement of Global Competitiveness in Anticipation of Changes in Energy Sources and Industrial Structures Due to GX
1-2: Early System Design of Carbon Pricing in Consideration of Japan's Global Competitiveness
1-3: Disclose Carbon Information of Products and Services
2. Effective financing of over 150 trillion JPY in GX investments
2-1: Select of priority investment areas
2-2: Efficient support scheme with long-term commitments
2-3: Expansion of private investment through government debt guarantees, etc.
3. Creating a structure for advancing GX (rule making)
3-1: Additional electricity policy reforms
3-2: Training and reskilling of workforce for GX
3-3: Establishing supervisory authority by creating a new GX agency
【Related Links】
Released JANE 10th Anniversary Policy Proposal