School visiting lecture by Naoko Samata, Co-Founder and CEO, Coiney
School visiting lecture by Naoko Samata, Co-Founder and CEO, Coiney
On January 24th, Naoko Samata, Co-Founder and CEO of Coiney, a JANE member company, gave a visiting lecture at Senzoku Gakuen High School. Coiney provides credit card payment service that can be paired with smartphones or tablets.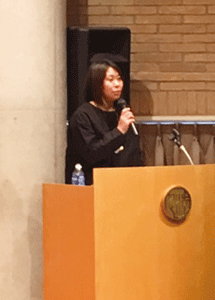 Lecturer:Naoko Samata (Co-Founder and CEO, Coiney)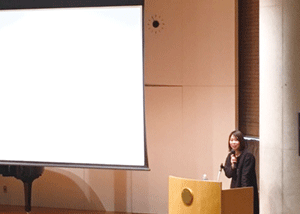 At the visiting lecture, Ms. Samata spoke to the attending high school students about lessons learnt from her experiences of student life and about starting her own business, giving a heartfelt message to the young audience who will play a central part in shaping the future.
The full report of the lecture is available in Japanese