Fintech Lecture for EU Commercial Counsellors in Japan given by JANE representative Mr. Toshio Taki, Head of Money Forward Fintech Institute
Fintech Lecture for EU Commercial Counsellors in Japan given by JANE representative Mr. Toshio Taki, Head of Money Forward Fintech Institute
On September 14th, Mr. Toshio Taki, Board Director of Money Forward Inc. (a JANE executive member company) and Head of Fintech Institute, had a presentation and discussion session at a Commercial Counsellors' Meeting held at the EU Delegation in Japan. The session was themed on Fintech trends, its key players, regulatory environment, as well as situations in Japan and abroad. Money Forward is one of the key companies to look out for in the Fintech industry, whose services include an easy-to-use, automated PFM tool and accounting software. Taki is a leading expert in Japan in this field.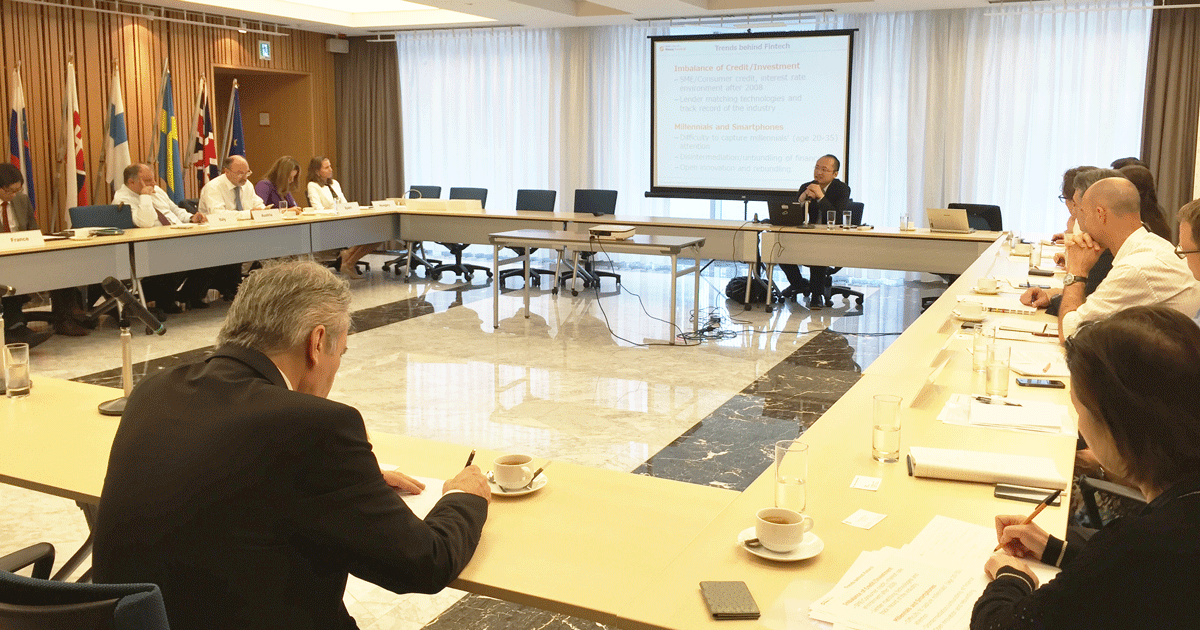 Mr. Taki's presentation covered such topics as background to the recent rise of Fintech, financial behaviors of the millennials, and the introduction of latest trends including peer-to-peer lending aided by the low interest rate environment. Factors surrounding the Japanese Fintech business were explained, such as the continuing dominance of cash transactions and the government's increasing willingness to support financial innovation. He also touched upon Fintech-related policies in Asia, the US and Europe, and talked about future prospects including the possibility of realizing a cashless economy.
After the presentation, various questions and comments were raised from the attending commercial counsellors of EU member states regarding the prospects of Fintech and its role in boosting the Japanese economy, which was followed by a lively discussion.