Submitted "Proposal for FY 2022 Tax Reform"
Submitted "Proposal for FY 2022 Tax Reform"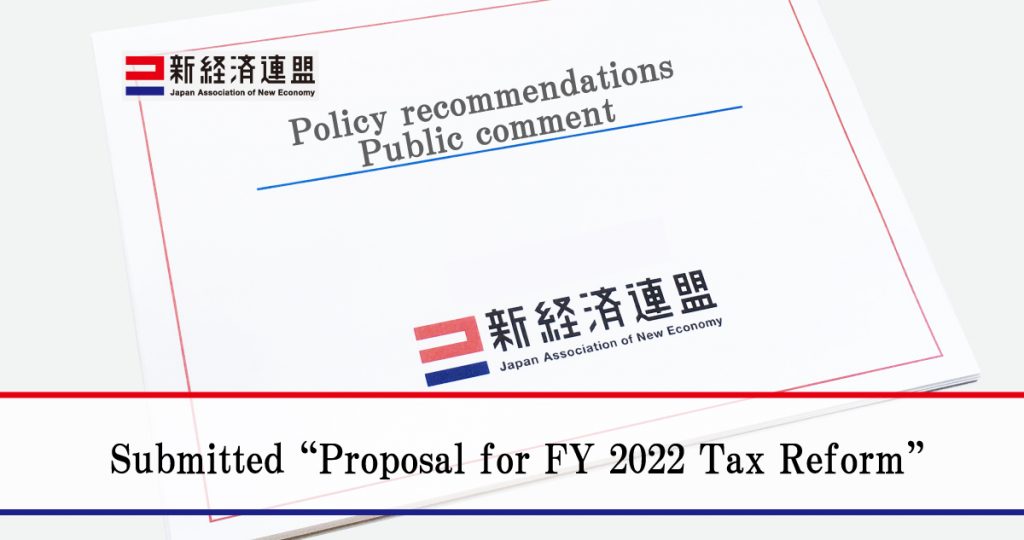 JANE has released "Proposal for FY 2022 Tax Reform(JP)" and submitted it to the Japanese governmen t on May 19, 2021.
【Summary】
COVID-19 crisis exposed Japan's digital defeat, meanwhile, main players in the global economy are changing dramatically to adapt, which means now is a crucial moment for Japan.
 The current "tax system" is premised on the existing industrial structure and the vertical sectioning administration, and there have been many stopgap remedies to patchwork Special Measures Concerning Taxation. Political leadership for tax reform to lead new society is essential. (The tax system for promoting open innovation of two years  ago and the DX tax system of last year are good examples.)
It is important to drive Japan by the power of the tax system to recover from the pandemic and be able to welcome the new society.