Announcing the release of a proposal regarding "New Growth Strategy under Digital Economy -Industrial Policy, Competition Policy, Economic Security for Japanese Companies to Survive and Win-"
Announcing the release of a proposal regarding "New Growth Strategy under Digital Economy -Industrial Policy, Competition Policy, Economic Security for Japanese Companies to Survive and Win-"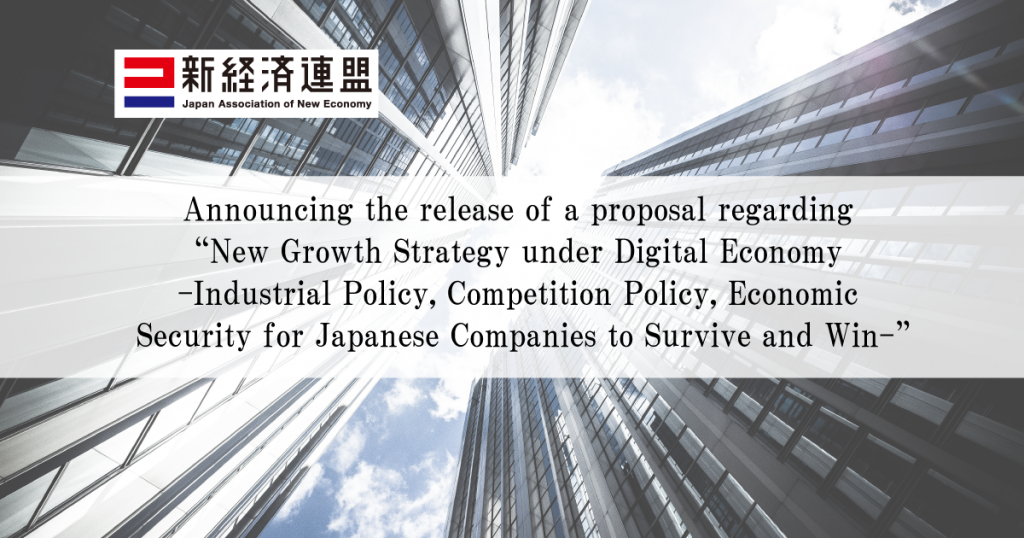 JANE has released a policy proposal entitled "New Growth Strategy under Digital Economy -Industrial Policy, Competition Policy, Economic Security for Japanese Companies to Survive and Win-" on October 11, 2021.
With understanding of the situation described below, the proposal suggests a drastic review of the policy system to respond to the major transformation of the industrial structures.
【Recognition of current situation】
– Concerns to be "Digital peasant"
With advancement of the global digital economy and COVID-19 pandemic, foreign Digital Platforms ("Foreign DPFs") are accelerating their business expansion. Digital infrastructure such as OS and cloud, also used by the Government, and real sector services by foreign DPFs are widely used. Digitalization of real sector services means real economy becomes dependent on base layer digital infrastructure, such as OS, of the foreign DPFs (e.g. Car related services are developed with OS for vehicle). Accordingly, there will be only "digital peasant" position for Japan.
– Balance between Economic Security and Innovation
Economic security is important in terms of the risk of excessively relying on foreign DPFs for the digital infrastructure. On the other hand, we need to pay attention that stringent regulations (restriction of flow of human resources, money and data) would prevent from fostering the innovative environment.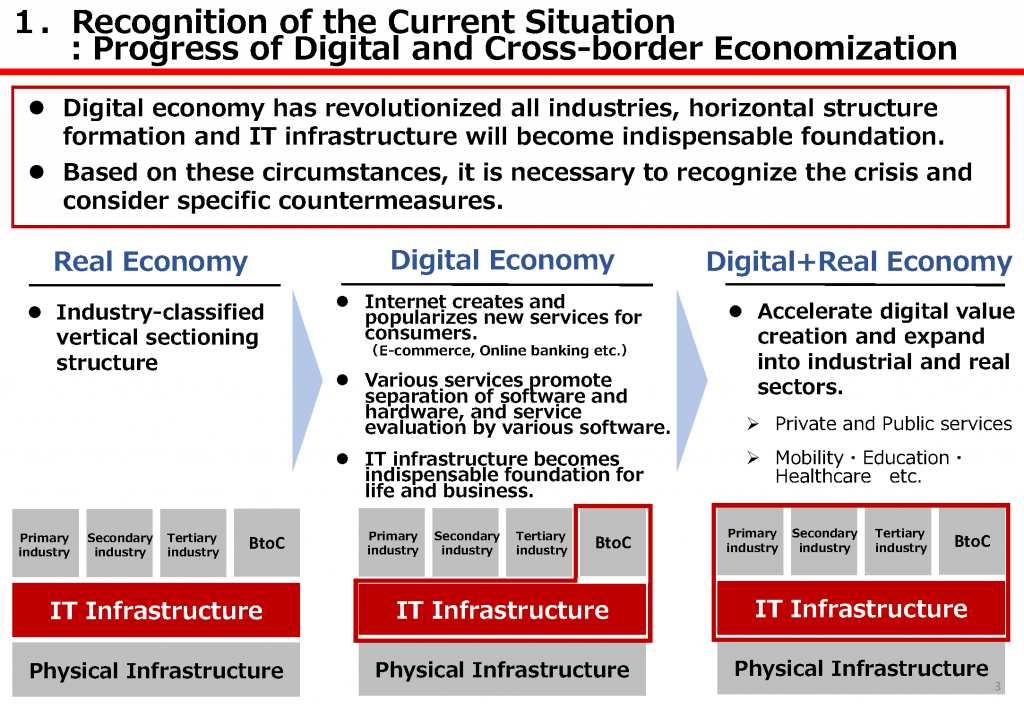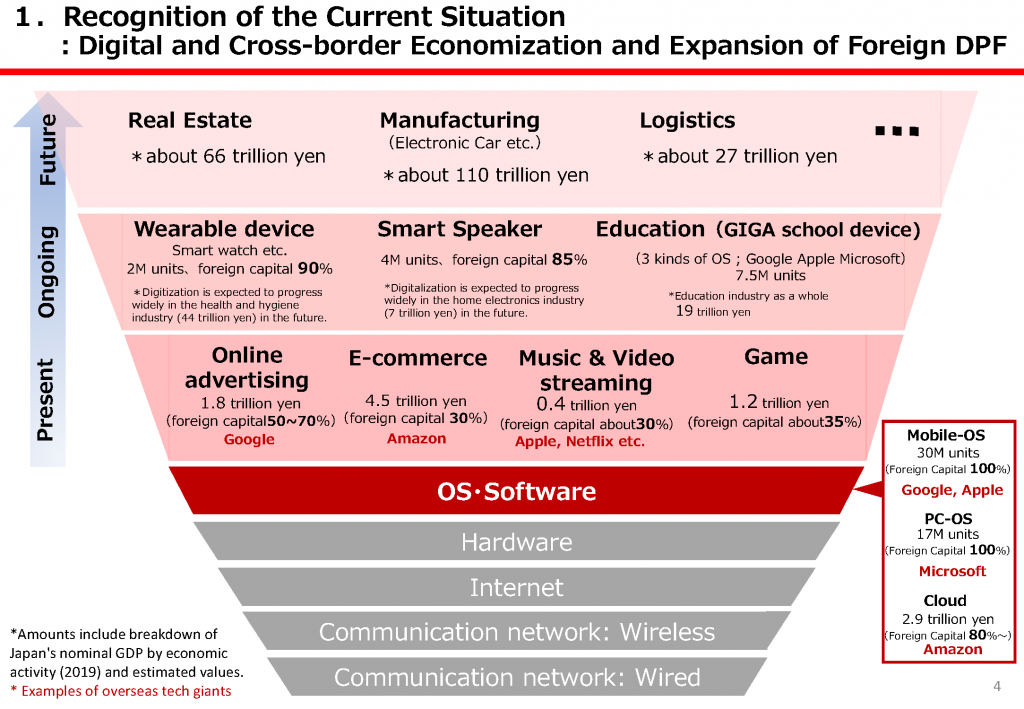 Essential issues in Japan underlying the above concerns are ;
an equal footing for competition is not secured inside and outside Japan, and "offensive" plan for each of "industrial policy", "competition policy", and "economic security".
Policy measures should include both followings;
"Defensive": Equal footing inside and outside
"Offensive": Building innovative environment
From the view point above, the proposal suggests concrete measures of both "defensive" and "offensive" plan for each of "industrial policy", "competition policy", and "economic security".

The full text of the proposal can be found here
Summary (English Japanese)