JANE Executive Officers Meeting held on December 14th
JANE Executive Officers Meeting held on December 14th
The 15th JANE Executive Officers Meeting was held on December 14th, 2016.
Two newly joined executive officers, Mr. Takashi Shibata of Taiko Pharmaceutical and Mr. Susumu Iwata of Lockon, gave brief speeches at the start of the meeting.

Takashi Shibata (President and CEO, Taiko Pharmaceutical Co., Ltd.)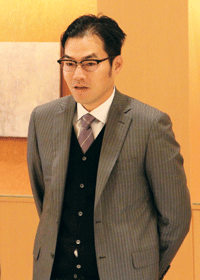 Susumu Iwata (Founder and CEO, LOCKON Co.,ltd.)
In the ensuing proceedings, announcements were made about the JANE New Year Party in Tokyo on January 25th and the Kansai Party on February 10th, followed by a report on the planning progress of the fifth New Economy Summit (NEST) to be held at New Otani Tokyo on April 6-7. The program details and other information about the Summit will be updated on the NEST website <http://nest.jane.or.jp/en/> as they become available.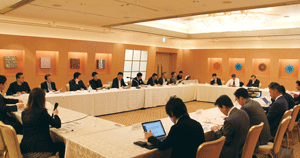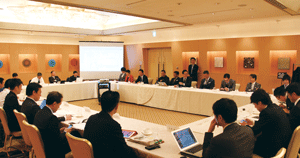 In the discussion relating to policy advocacy, it was acknowledged that JANE activities have made steady impact on government policies, the most notable of which is the "Japan Ahead" proposal. The meeting underlined the importance of continuous efforts in pressing the government to take further steps for robust reform and deregulation.
There was also a report on outputs from different JANE project teams. This included a government presentation on administrative procedure cost reduction by the "Digital First" promotion Project Team, the publication of home and ride sharing policy papers by the Sharing Economy Project Team, a proposal on research and development tax reform by the Tax and Social Security Project Team, and presentations by the Educational Reform Project Team on curriculum reform and distance learning at government councils.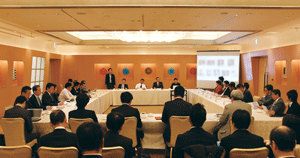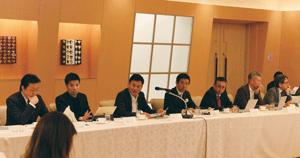 JANE will continue its endeavor to help promote new industries and to play its part in revitalizing the economy.