JANE New Year Party
JANE New Year Party was held on 22nd January 2015 at the Grand Hyatt Tokyo with more than 700 guests attended including Diet members as well as Ambassadors and representatives of diplomatic corps.
Hiroshi Mikitani, the JANE Representative Director gave a New Year's speech in the begging, followed by guest speeches by Prime Minister Shinzo Abe, Economic and Fiscal Policy Minister Akira Amari, and Ambassador of the United States of America H.E. Caroline
Prime Minister Abe addressed that* "For economic revitalization, It is essential to generate new industry in Japan that leads the world. Ventures and entrepreneurs, such as member companies of the JANE are the ones to lead the innovation in the new industry".
(*This is provisional translation of the summary in Japanese. Please see Japanese original version in the movie for more details.)
JANE continues to be active in making policy proposals and organizing innovative activities such as "New Economy Summit". Thank you for your continual support in 2015.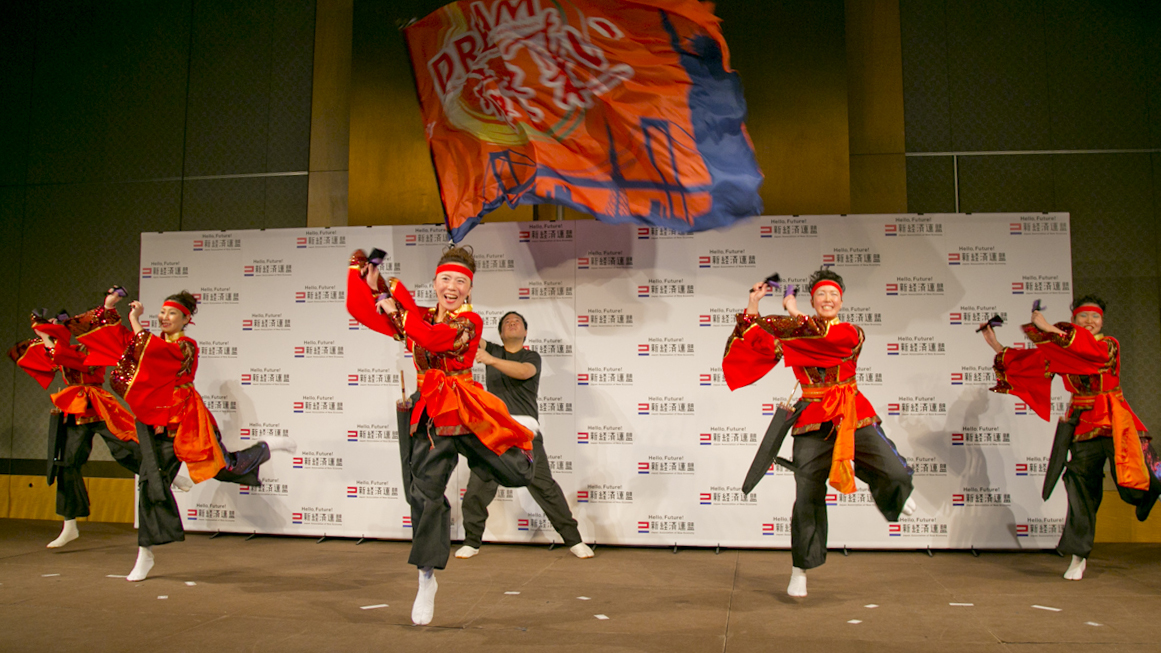 Opening Performance "Yosacoy" by "The Dream Yosacoy Festival Committee", a member organization of JANE

Opening Remarks by Hiroshi Mikitani, the Representative Director of JANE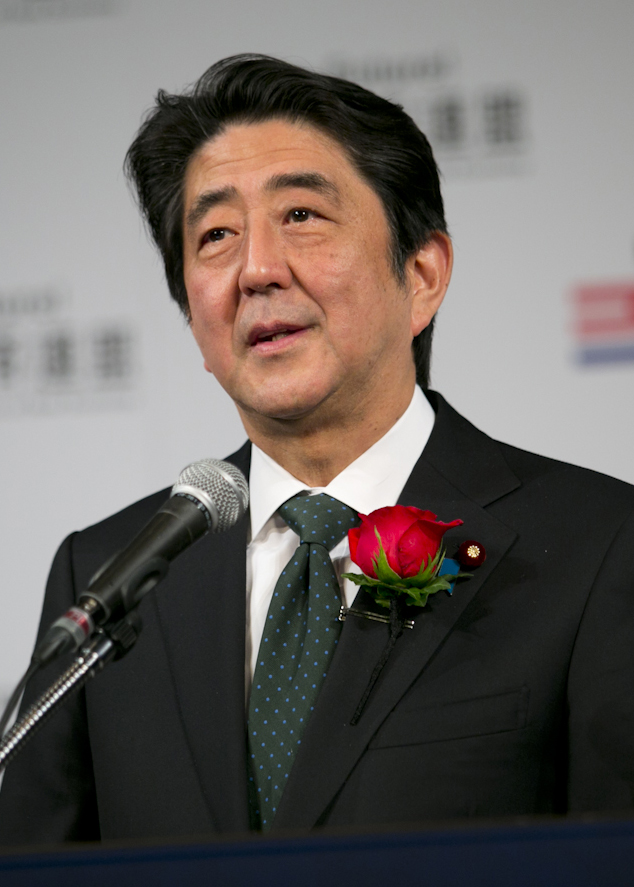 Guest speech by Prime Minister Shinzo Abe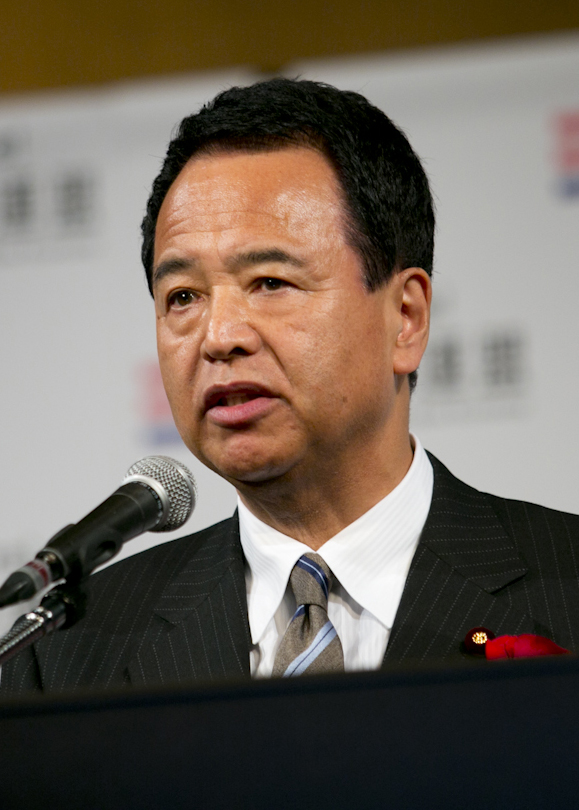 Guest speech by Minister for Economic Revitalization and Economic and Fiscal Policy, Akira Amari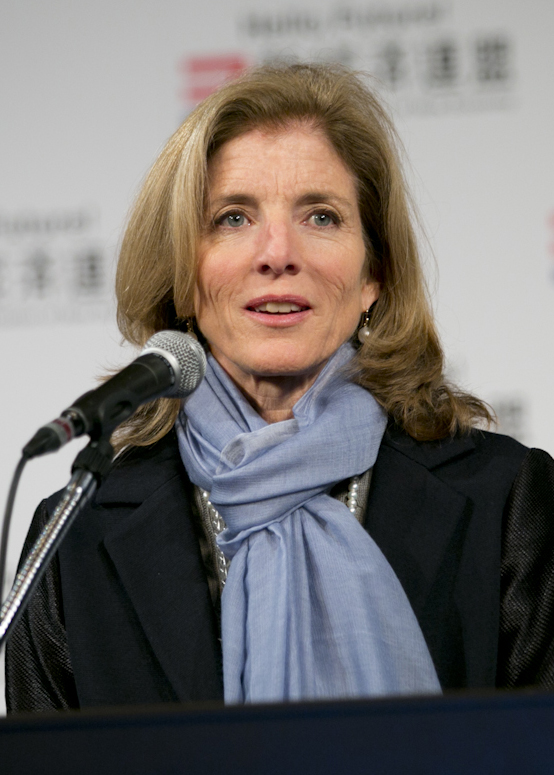 Guest speech by Ambassador of the United States of America, H.E. Caroline Kennedy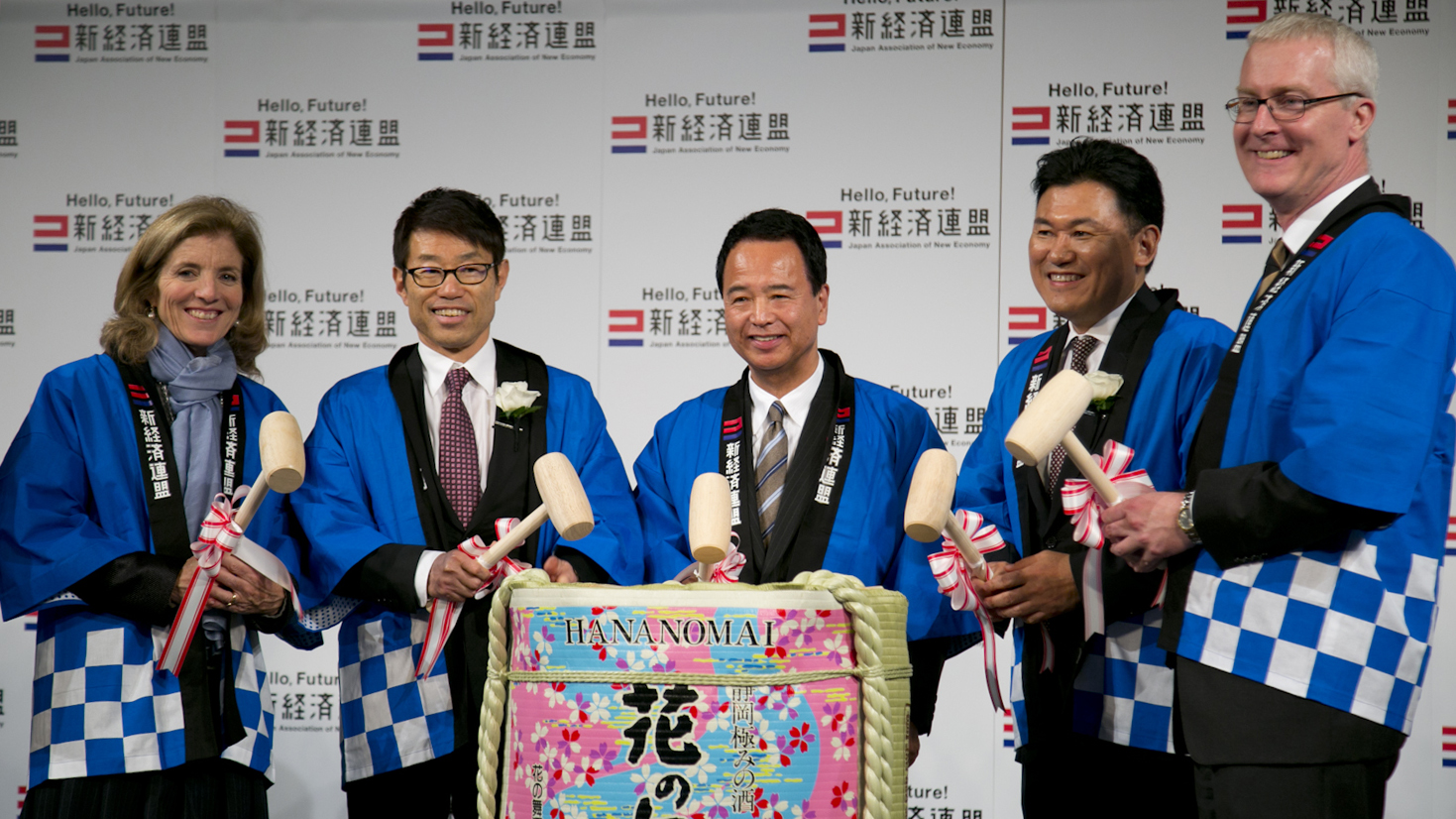 Kagamibiraki Ceremony
(from left to right: Ambassador Kennedy, JANE Director Yasufumi Kanemaru, Minister Amari, Hiroshi Mikitani, and Ambassador of Australia, H.E. Bruce Miller)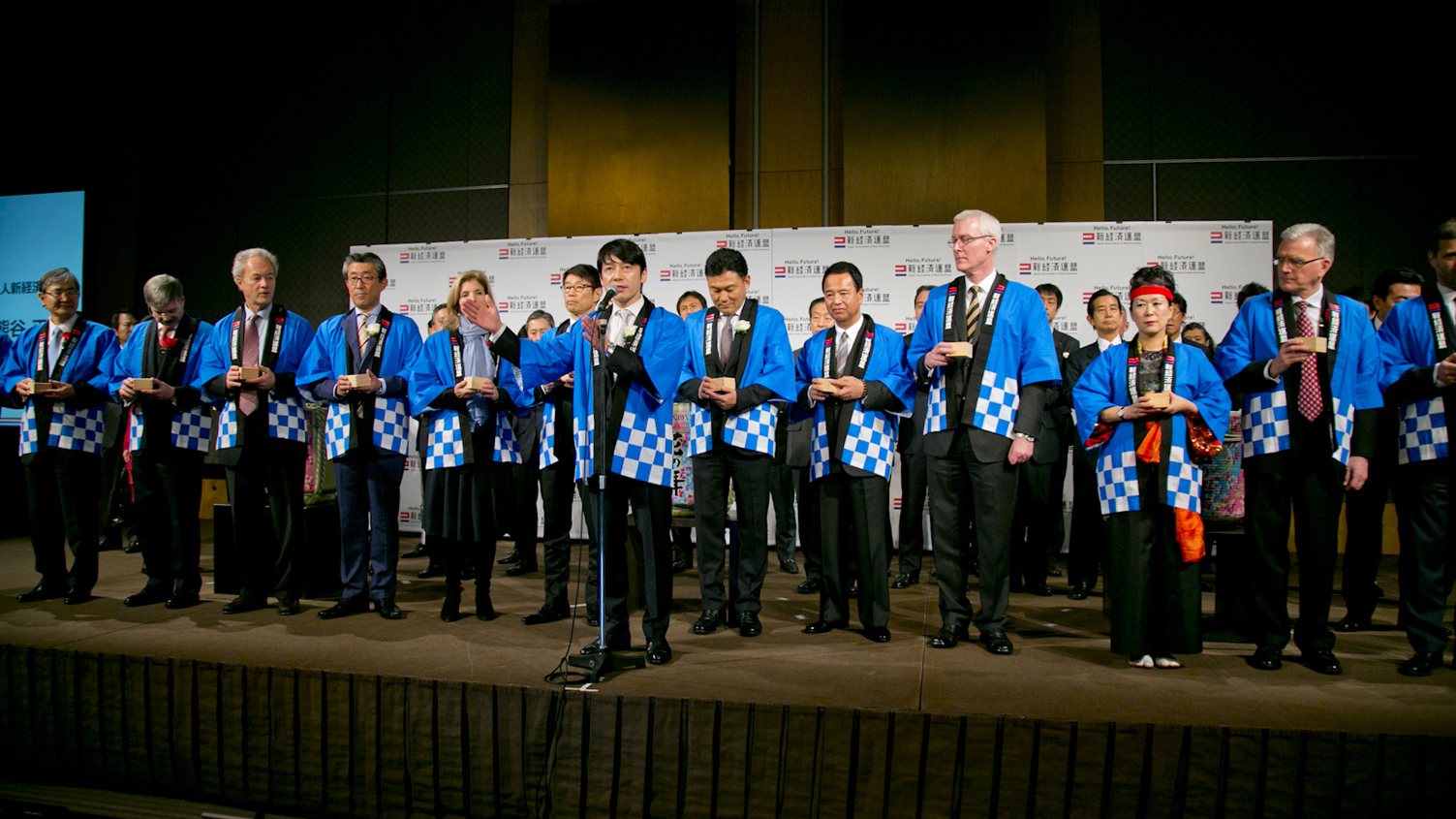 Kampai toasting by Masatoshi Kumagai, Director of JANE, with distinguished guests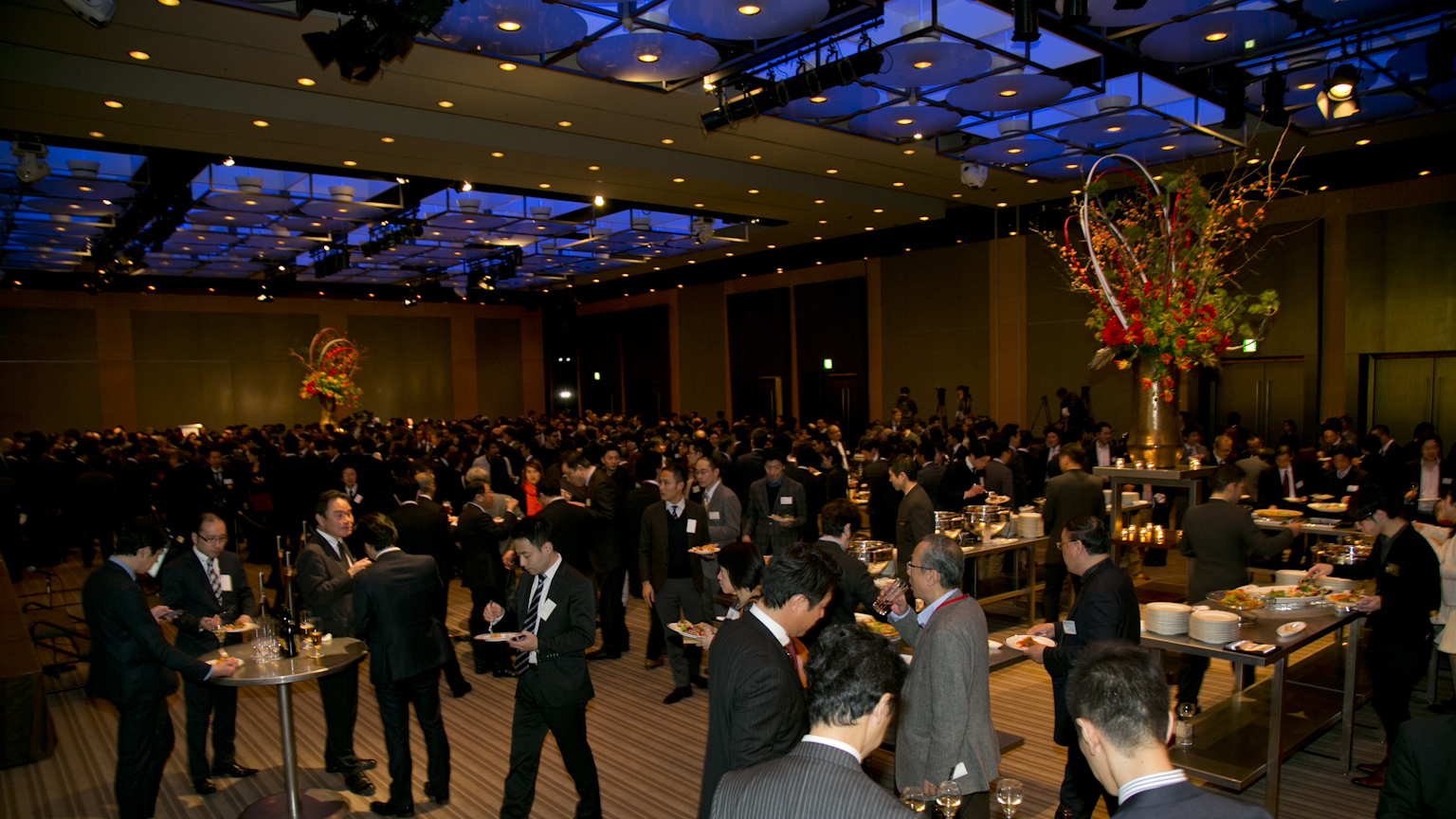 Over 700 people gathered to celebrate the new year