Visit from the Former Secretary of the U.S. Army and Member of the U.S. Congress, John M. McHugh and Former Member of the U.S. Congress, Bart Gordon
Visit from the Former Secretary of the U.S. Army and Member of the U.S. Congress, John M. McHugh and Former Member of the U.S. Congress, Bart Gordon
On December 7th, JANE received a visit from the bi-partisan team of The Honorable John M. McHugh, K&L Gates Government Affairs Counselor (Republican) and The Honorable Bart Gordon, K&L Gates Partner (Democrat), based in Washington D.C.
Mr. McHugh served as the Secretary of the U.S. Army from 2009 to 2015 and as a Member of Congress from 1993 to 2009, serving the entire time on the House Armed Services Committee. He has deep experience in the areas of national security, foreign affairs and health care. During his time in Congress, Mr. McHugh also spearheaded legislation that significantly reformed the U.S. Postal Service.
Mr. Gordon served as a Member of Congress from January 1985 to 2011. Throughout his political career, Mr. Gordon led the debate on a wide range of technology issues and formulated legislative initiatives on a number of other subjects, including health information technology, nuclear power, rare earth minerals, and synthetic biotechnology. He served as a Chairman of the Science and Technology Committee from 2007 to 2010.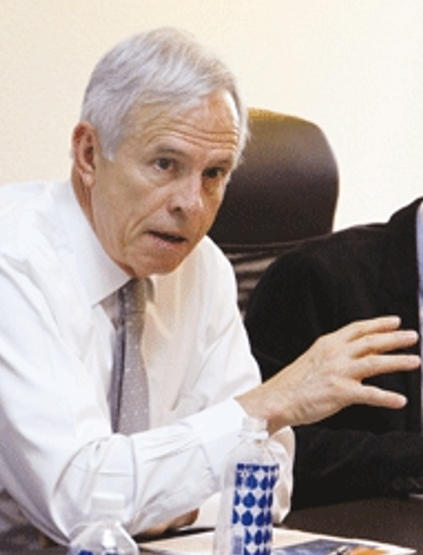 The Honorable John M. McHugh   The Honorable Bart Gordon
Attendees from JANE executives included Kaneto Kanemoto (Executive Officer/Representative Director, President& CEO, OK Wave), Koji Funatsu (Executive Officer/Chairman& CEO, transcosmos inc.), Tomoharu Inoue (Executive Officer/President, Inoue Business Consultants Co., Ltd.), and Yasufumi Hirai (Advisor/ Executive Vice President and Representative Director, Rakuten, Inc.). We also had attendees from JANE member companies.
After welcoming remarks by Mr. Hirai, Secretary McHugh and Congressman Gordon provided bi-partisan and unique insights into the U.S. political and policy landscape based on their 50-plus years of combined service in the federal government. Secretary McHugh and Congressman Gordon discussed the results of the 2016 U.S. Presidential and Congressional elections, as well as President-Elect Trump's policy priorities, selection of key advisers and publicly-announced nominees to fill executive branch positions. They also discussed relationships between President-Elect Trump and the U.S. Congress and potential impacts on the internet and the tech industry.
Following the briefing, JANE members asked various questions regarding President-Elect Trump's Administration, including the future of TPP and RCEP, virtual currency, corporate tax policy, labor reform, and immigration policy.
The one-hour meeting passed quickly as many topics were vigorously discussed.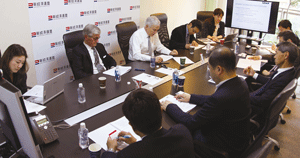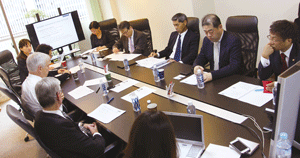 Thank you to K&L Gates for the great opportunity, and thank you to all the JANE attendees for their participation.