Member Seminar on Blockchain held on September 13th
Member Seminar on Blockchain held on September 13th
JANE hosted a members' seminar on the current state and potential of blockchain usage on September 13th.
Based on its survey on the current state and future prospects of blockchain usage conducted since last December, the Ministry of Economy, Trade and Industry published a report "Survey on Blockchain Technologies and Related Services" in April this year.
http://www.meti.go.jp/english/press/2016/pdf/0531_01e.pdf
JANE invited Satoshi Kawai, who was in charge of compiling the report, to talk about how blockchain is currently being used as well as its potential both in the private and public sectors.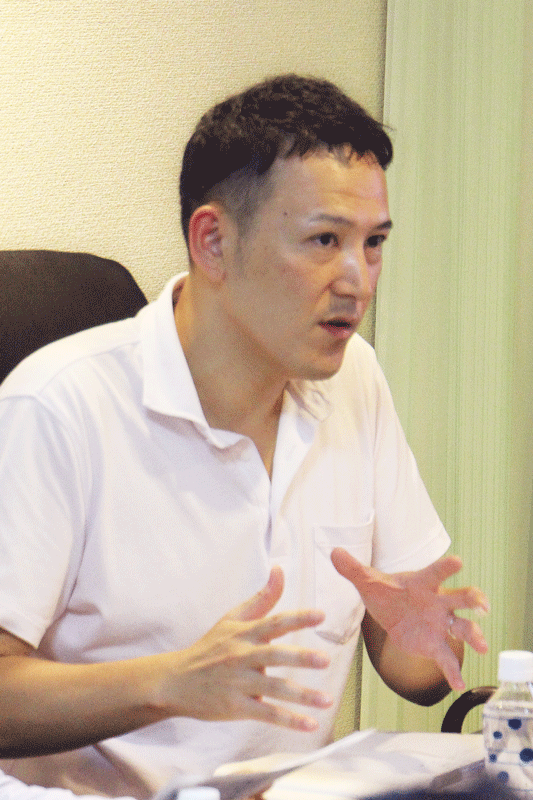 Satoshi Kawai, from the Information Economy Division, Commerce and Information Policy Bureau, Ministry of Economy, Trade and Industry
Blockchain technology, with its mechanism of peer-to-peer collaborations and monitoring, has a potential to replace various existing systems that have been developed to ensure the trustworthiness of transactions. It implies possibly rendering redundant centralized third-party organizations that were built with huge financial costs to maintain the social system. This would entail replacing the roles of rating and auditing institutions, notaries, commercial laws, as well as central banks.
The sector in which blockchain utilization is most advanced is the financial industry. Central banks and stock exchanges in countries including the UK, Canada, the Netherlands and Australia have already started testing blockchain-based digital currencies and stock trading. Verification tests are also being carried out by private and public organizations in other areas such as electronic trading, land registration, corporate registration, voting systems, and coded messaging.
Mr. Kawai emphasized that the adoption of blockchain is likely to accelerate in areas such as local currency, bills of landing, IoT, medical information, and digital content. It was pointed out that following measures would be required to encourage such developments: to further carry out technological and business verification, to promote collaborations with organizations with technological know-hows that are compatible with coding and database technology, to improve the overall level of security and to review impeding laws and regulations.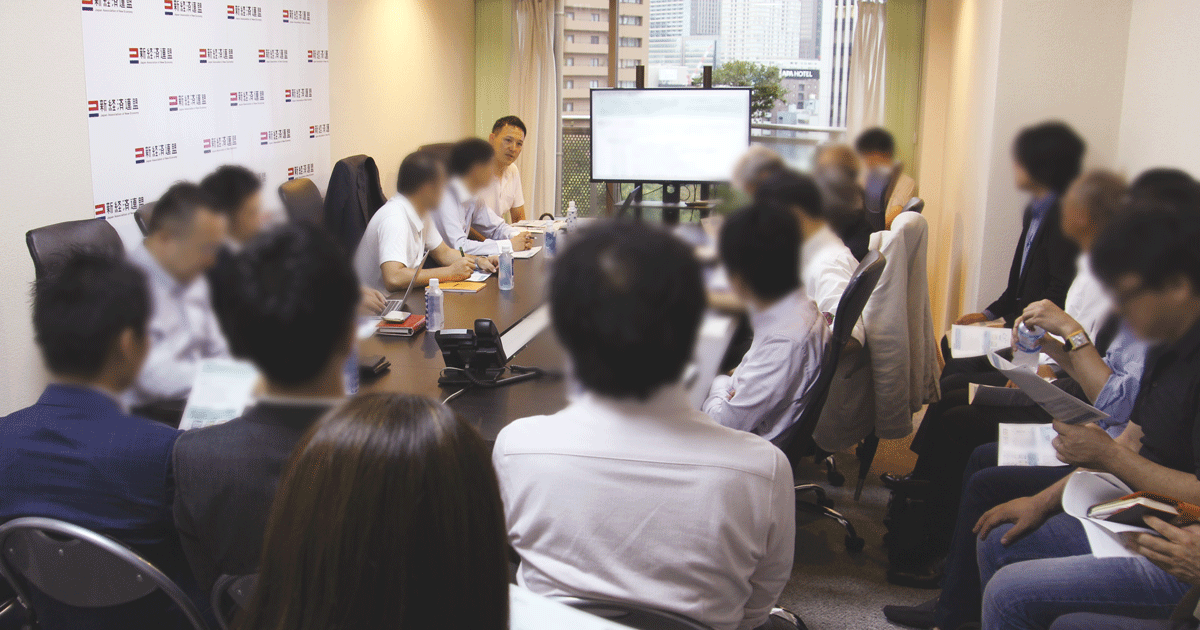 The seminar provided timely insights into the significance of blockchain as potentially constituting the social infrastructure of the future from a broad perspective of both the government and the private sector.