New Economy Summit 2016 – Application open for NEST STARTUP CHALLENGE
New Economy Summit 2016 – Application open for NEST STARTUP CHALLENGE
Application is open to participate in "NEST STARTUP CHALLENGE", a pitching event held as part of the New Economy Summit 2016 (April 7th-8th)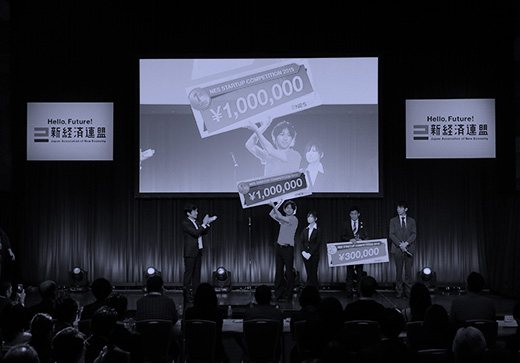 NEST STARTUP CHALLENGE will take place in the morning of April 7th.
Teams selected to give presentations at the event will have 6 minutes each to showcase their forward-looking, innovative services.
Last year's pithing event featured rapidly growing and successful companies including Yoyo Holdings, Renoveru, and Money Forward.
The next chance will be yours!
Applications are accepted until February 29th.
For details, please visit our NEST official website
http://nest.jane.or.jp/en/pitchevent/