Greetings From the Japan Association of New Economy (JANE) Hiroshi Mikitani Representative Director, JANE Chief Executive Officer & Chairman of the board, Rakuten, Inc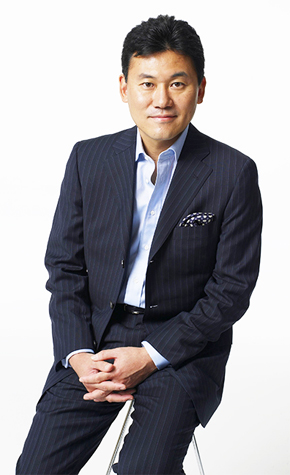 The importance of growing with the internet
The IT and E-Business sectors are two of the most important for the further development of the Japanese economy. Future economic growth in Japan will depend on how emerging industries are nurtured by the public and private sector alike. However, the existing paradigms challenge the growth of these industries. The Japan Association of New Economy Council has been formed to help overcome these challenges and promote growth for the Japanese economy.
Raising Japan's competitiveness
The Internet has become one of the critical infrastructures supporting modern society and is driving the growth of new and emerging industries globally. The United States has fostered the development of the Internet in both the public and private sectors and the resulting competitive environment has led to an explosion of innovation. Likewise, Japan needs to create an environment that encourages competition and innovation, supported by the power of the Internet.
On the other hand, Japan, where policy and institutional reform is taking on a new urgency, is still in the early stages of developing an environment that supports the above actions.
The critical areas that Japan needs to focus on to create growth are: 1) Innovation 2) Entrepreneurship 3) Global-mindset
To promote awareness, we are proud to be holding the [Japan New Economy Summit 2013]
Throughout the [Japan New Economy Summit 2013], we will be looking at competitive environments in the United States and other countries that foster entrepreneurship and innovation, and discuss the systems and mechanisms that will build a Japan that is internationally competitive while supporting the growth of the Japanese economy.